Sales & Channel Management
Put the Focus on the People, Not the Product
Put the Focus on the People, Not the Product
Neeti Brand advises clients on strategies to manage, grow and optimize their sales operations and distribution channels.
For nearly fourteen years, Neeti sales consulting services have helped companies excel at critical sales activities such as: designing sales channels that leverage both direct and indirect paths to market; creating the best sales force structure, territory plan, size, allocation, and integrating sales and marketing programs with extraordinary results and levels of efficiency.
We have helped our clients to solve their most critical sales and marketing challenges. How? By bringing rigorous research and analysis, critical thinking, and thought leadership to decisions that are often otherwise based on intuition.
We bring science to the art of demand generation. In a nutshell, We advise companies on how to sell the product.
Our working style is characterized by detailed, fact-based analyses leading to unique insights and practical solutions that deliver a "competitive edge" for our clients.
Sales is Divide into Two Groups:
a. Off-line or Traditional Sales
   – General Retail trade
   – Organised Retail (Modern retail)
  – Multi-level marketing or Direct selling route

b. On-line Sales
   – Sales done on internet or E-Commerce 
We Provide Answer to Key Questions to Arrive at Practical Solution
Our recommendations are always practical. That's because we've gained deep expertise over the last three decades to understand consumer and trade behaviour.
We focus exclusively on sales and marketing solutions. We understand how changing one piece of a sales or marketing operation will impact other elements.
And we know how to change the hearts and minds of sales and marketing professionals when they must adopt new, more effective brand strategies.
What our Happy Customer Say
"Hemant Mishra is indeed a unique friend and adviser and if you have the courage to do the unthinkable, Hemant Mishra is the right partner to work with."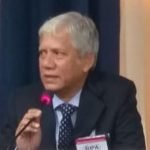 I know Hemant from B-school days. If there is one guy who canbring fun and joy into branding and marketing, it is Hemant. Whoever associates with him will be the richer for it.
Ravi Prakash Ganti
Director – Resolve International Pvt ltd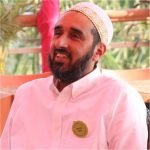 Hemant has a great sense of humour which makes working with him fun. I personally found a very good friend in Hemant.
Murtaza Mala
Owner & Director – Malas Fruits